This is a brief overview of our Employee Assistance Program services and answers to some frequently asked questions.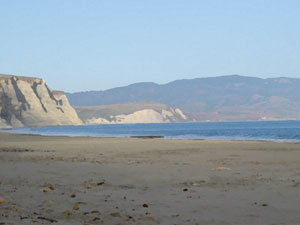 ACIS offers counseling for clients who are referred by their employer sponsored Employee Assistance Program (EAP). Our professional counselors provide guidance to you and your family members, when personal or work-related problems become difficult to manage alone. EAP benefits are free assessment, short-term counseling and referrals for employees and their family members. The goal is to address issues before job performance is affected, and find solutions to problems or develop better coping skills to help manage life's challenges and difficulties.
Are EAP services confidential?
EAP services are confidential. Services are voluntary and are not mandated by the employer. Written records of all services are kept private and are unavailable to employers or others without the written consent of the identified client (or legal guardian). EAP guarantees strict standards of privacy and confidentiality according to State and Federal guidelines unless disclosure of information is required by law or court order.​
Is there a fee to use EAP?
EAP services are free of charge. An EAP therapist will assess whether your issues can be resolved in the number of sessions available to you. If the EAP counselor determines more extensive counseling is needed, the counselor will help you choose a professional in your area that best serves your needs. Whenever possible, the referral will be to a professional who is covered by your insurance plan, to help minimize out of pocket expenses.​​
What kinds of problems are commonly addressed by ACIS through EAP benefits?
Although you may call for any type of concern or problem using your EAP, here are some issues that are frequently handled at ACIS:
Addictions (drug, alcohol, sexual, gambling, sex, internet, video gaming etc.)
Depression or anxiety
Grief and bereavement
Problems with a supervisor or co-worker
Stress related illness
Coping with chronic illness
​If you find that a problem is making it hard for you to function, take advantage of EAP.​
Can ACIS help me find a treatment program?
Yes. ACIS' counselors are well acquainted with many high quality and affordable alcohol, addiction, and/or mental health treatment programs. We try to find providers who accept your insurance.
How soon can I be seen if I am in crisis?
If you believe you have a medical or mental health emergency we ask that you call 911 or go to your nearest hospital. In addition, you can call the National Suicide Prevention Lifeline 1(800) 273-8255 or Santa Clara County Suicide & Crisis Hotline 1(800) 278-4204 for phone intervention and emotional support.​
ACIS often schedules appointments within a week and occasionally on the same day. However, certain peak times are popular (e.g., 5:30 PM) and consequently, less available. We do receive cancellations and reschedules so we encourage you to call back to see if a time slot has become available. While we try to see you as soon as possible in urgent situations, we do not accept walk-ins.​​​​
What hours are available for appointments?
Please visit the About page and select the Contact Us tab for our business hours.
Can I come during work hours?
Many employees either take a long lunch break or use an hour out of their reserves of sick leave or personal leave, similarly to any other medical/dental or professional appointment.
There are certain work situations that allow employees to obtain EAP services during actual work time. These include referrals from managers or supervisors for specific work-related issues.
Does ACIS EAP provide Legal or Financial advice?
We do not provide legal or financial services. The employer's EAP often offer these services through referral to appropriate providers.
How do I access EAP?
The employer's Human Resources department provides information, and employer benefit websites often list how to contact EAP.
Why do employees use EAP?
Stress: Stress dominates the workplace, whether the signs are visible or not.
Workplace Difficulties: Multiple stressors are present for everyone, ...
Life Transitions: Major transitional events can add stress and concerns to already busy lives.
Substance Abuse: Getting help with an alcohol or drug use problem.