Overview
For the Employee
For the Employer
Q & A
Safety is the first priority of the U.S. Department of Transportation (DOT). To ensure that transportation providers employ workers who are 100% drug- and alcohol-free, the DOT developed regulations for a Alcohol and Drug Testing Program and created the position of Substance Abuse Professionals (SAPs) to assist those who are identified as having a problem with drugs and/or alcohol.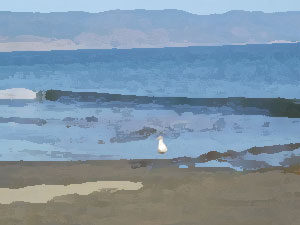 A U.S. Department of Transportation Substance Abuse Professional (SAP) operates as a "gatekeeper" of the return-to-duty process and provides an important service to the employee, the employer and the traveling public. SAPs represent the major decision point (and in some cases the only decision point) an employer may have in choosing whether or not to place an employee behind the steering wheel of a school bus, in the cockpit of a plane, at the helm of an oil tanker, at the throttle of a train, in the engineer compartment of a subway car or at the emergency control valves of a natural gas pipeline. A SAP's responsibility to the public is enormous.
Specifically, Substance Abuse Professionals (SAPs) evaluate workers who have violated a U.S. Department of Transportation (DOT) drug and alcohol program regulation and make recommendations concerning education, treatment, follow-up testing and continuing care.
We offer the following services for our clients:
Conduct comprehensive face-to-face assessment and clinical evaluation to determine what level of assistance the employee needs in resolving problems associated with alcohol use or prohibited drug use;
Recommend a course of education and/or treatment with which the employee must comply prior to returning to DOT safety-sensitive duty;
Serve as a referral source to assist the employee's entry into an acceptable program;
Conduct a face-to-face follow-up evaluation with the employee to determine if the individual has demonstrated successful compliance with recommendations of the initial evaluation and has made appropriate clinical progress sufficient to return to duty;
Develop and direct a follow-up testing plan for the employee returning to work following successful compliance; and
Provide the employee and employer with recommendations for continuing care.
Applicable Regulations
With the above in mind, it is important for SAPs to fully understand and comply with the regulations. Therefore, the SAP should be familiar with 49 CFR Part 40 while paying particular attention to the following Subparts:
Employees who perform safety-sensitive duties under US Department of Transportation rules (such as truck drivers) must have an evaluation by a qualified Substance Abuse Professional when they are in violation of DOT rules (for a positive test or a refusal to test).  ACIS' counselors are DOT qualified SAPs and can perform these evaluations, which involve specialized assessment and compliance reports, as well as a return to work assessment. The fixed fee for this process in our practice is $475.00, payable at the time of the initial appointment, in cash, a cashier's check, or a money order made out to ACIS. This fee is not billable to health insurance. Employers may choose to pay for SAP evaluations.  We can only work with those arrangements if the employer contacts us directly.
After the SAP evaluation, DOT rules require the employee to complete the course of treatment or education recommended by the SAP. Education (when no substance use disorder has been found) is not covered by insurance. Treatment for substance use disorders may be covered by insurance. We are required to base our recommendations on the clinical assessment, although we do consider cost and insurance coverage in determining recommendations.
Ordinarily, a counselor works to meet the needs of the clients seeking services. Employee Assistance Professionals are also helping to serve the needs of the organization, especially when an employee is formally referred due to some sort of job performance issue. The SAP has a third responsibility that overrides the other two: serving the public safety. The rules were written this way so that people with substance abuse problems can get the help they need to turn things around, without fearing the loss of their livelihood.  Once they complete the SAP's recommendations, they may be considered for return to safety-sensitive duty. (However, employers are not obligated to keep them as employees and may choose to terminate their employment even if they are compliant with the SAP process). Employees who are in violation are required to be kept from any safety sensitive duty (with any DOT-regulated employer) until the SAP's recommendations have been completed and a return-to-duty assessment has been conducted. That assessment must be face to face, and we will ask for evidence from the provider regarding the level of participation and compliance with our recommended services.
The employer and the SAP are responsible for making sure that the employee is not allowed to return to safety-sensitive duty until he or she has followed all the recommendations. Many people with substance abuse problems are very reluctant to admit that they have a problem. Part of the challenge for the SAP is to assess whether the violation was simply a lapse in judgment or a sign of a problem with alcohol or drug use. For us, compassion for the employee is tempered by an awareness of our responsibility as a SAP.
The treatment provider needs to stay in communication with the SAP, in order to be able to say with some certainty that any substance abuse problem has been successfully dealt with. This usually means completion of treatment and starting aftercare. This can take time, and employees are often very anxious to return to work. However, the SAP must do everything possible to insure that no employee is allowed to work until the psychological and/or behavioral issues that have led to the rule violation have been fully addressed in treatment; because future misuse of substances would be likely to result in the employee being impaired or unfit for duty. This could place the employee and the public at risk.
For all these reasons, SAPs must undergo extensive training in addition to their professional training in mental health and substance abuse. Initial training on the DOT process and the challenges facing SAPs is followed by a written exam. Afterward, an additional twelve hours of SAP-specific training is required in each three-year period. Rules do change – for example, since 2009, all return to duty and follow-up drug tests must be observed collections. (This was started due to some people's attempts to use prosthetic devices to sneak in another person's clean urine to the collection site).
The professionals who do SAP evaluations generally do this work because they value the importance of public safety, and also value the importance of helping people who may have problems get the help they need and maintain their livelihood. It takes a toughness of attitude and a knack for sensing when someone may be struggling to control a problem which they don't want to admit, but which they really need to find help to deal with. In spite of their key role in the enforcement of drug and alcohol regulations, SAPs (as counselors) really do want to see people get help when they have problems with substance use and abuse.
ACIS encourages all employees in DOT safety-sensitive positions to become familiar with the regulations at the DOT website, to be sure that there is no misunderstanding about the testing requirements in particular. Any lack of cooperation with the testing or collection process may be considered a refusal to test, and has the same implications as a positive test. An invalid (potentially adulterated or diluted) specimen requires the employee to submit to a repeat collection. There are very few false positives (in spite of popular myths), and the SAP may ask the medical review officer (MRO) for additional information regarding test results. Alcohol and drug tests are conducted randomly, as well as pre-employment and for reasonable suspicion or after an accident. Follow-up tests (after a violation) are unannounced, but are not random tests, because the same employee may be tested randomly while also being tested on follow-up.
Employers with US DOT safety-sensitive employees are required to have drug and alcohol testing and removal-from-duty policies that are compliant with DOT regulations. Supervisors must receive training, and safety-sensitive employees must be tested for drugs and/or alcohol according to the modal rules. Any employee who violates the rules must stand down and be referred to a Substance Abuse Professional (SAP) for an evaluation and recommended services before returning to duty. ACIS' counselors are available to perform these evaluations and coordinate the return-to-duty process. We can offer to schedule employees within 1 to 2 working days at our office at 1190 Park and Meridian Avenues.  We can travel to clients as well (additional fee for travel).  We have developed relationships with numerous local and distant treatment programs, and make recommendations designed to help assure that employees gain understanding, take responsibility, and refrain from further prohibited conduct. We use the ASI™, Biopsychosocial – BestNotes™, SASSI-4™, and other measures to assess for substance abuse and mental health problems. We send reports promptly to the Designated Employer Representative (DER), and maintain close communication with treatment providers.
We are also available to provide training for supervisors on DOT regulations, and to consult on policy development and compliance. We have worked with public/private transit authorities, trucking companies, commercial airlines, railroad and rail maintenance firms, shipping companies, public utilities, and municipalities on DOT violation situations. You may refer employees to ACIS with confidence that their return-to-duty process will be handled responsibly and professionally to help protect the employer – whether the employee demonstrates compliance or not.
The fixed fee for this process in our practice is $475.00, payable at the time of the initial appointment.  Some employers choose to pay for employees' SAP evaluations, and others leave the cost to the employee's responsibility. We will work with either arrangement. 
If you have an employee who reports a problem with substance abuse and seeks assistance, and do not have an EAP program, we can provide EAP services that meet DOT regulations, so that employee can seek help prior to being tested . Again, the cost for these EAP services may be borne by the employer or the employee, at a reasonable per-session fee.
As an employee or employer, how do I know if I am subject to DOT testing?
Generally, DOT regulations cover safety-sensitive transportation employers and employees. Each DOT agency (e.g. FRA, FMCSA, FTA, FAA, and PHMSA) and the USCG have specific drug and alcohol testing regulations that outline who is subject to their testing regulations.
Also, you may want to try our "Am I Covered?" decision tree.It will assist you in determining whether or not you are covered.
How does 49 CFR Part 40 differ from the DOT Agency specific regulations?
49 CFR Part 40 (commonly referred to as "Part 40") states:
how drug and alcohol testing is conducted,
who is authorized to participate in the drug and alcohol testing program, and
what employees must do before they may return-to-duty following a drug and/or alcohol violation.
The DOT Agency and the USCG specific regulations state:
the agency's prohibitions on drug and alcohol use,
who is subject to the regulations,
what testing is authorized,
when testing is authorized, and
the consequences of non-compliance.
The DOT Agencies and the USCG incorporate Part 40 into their regulations and enforce compliance of all their respective regulations.
Will I lose my job if I test positive or refuse a test?
The DOT regulations do not address hiring, termination, or other employment actions. These decisions are solely the employer's, which may be based on company policy and/or any collective bargaining agreements.
What happens to me when I test positive or refuse to test (i.e. adulterate, or substitute my urine specimen, or decline to be tested)?
When you test positive or refuse a test, you are not permitted to perform safety-sensitive duties for any DOT-regulated employer until you have seen a Substance Abuse Professional (SAP) and successfully completed the return-to-duty process, which includes a Federal return-to-duty drug and/or alcohol test.
Working in a safety-sensitive position before successfully completing the return-to-duty process is a violation of the regulations.
Who pays for the DOT drug or alcohol test or SAP recommended treatment/education, the employer or employee?
The Department's regulations are silent on who is responsible for paying for the testing or SAP recommended treatment/education. Payment may be based an understanding between the employer and employee, including applicants for safety-sensitive positions.
An employer may not, however, refrain from sending a "split specimen" for testing because the employee does not pay for the test in advance.
As an employer, where do I find a list of qualified service agents (e.g. urine specimen collectors, BATs, STTs, MROs, or laboratories)?
The Office of Drug and Alcohol Policy and Compliance does not develop or maintain a list of qualified service agents. You can check with industry associations, the yellow pages, or the web for service agents. The Department of Health and Human Services does, however, publish a list (monthly) of certified laboratories.
As an employer, you are ultimately responsible for compliance with the DOT drug and alcohol testing regulations; therefore, you must ensure that the service agent you use meets all the DOT required qualifications before using the service agent.
Is there a list of prohibited drugs for being medically qualified to drive a commercial motor vehicle (CMV)?
Section 391.41(b)(12)(i)&(ii) state:
(12)(i) Does not use any drug or substance identified in 21 CFR 1308.11 Schedule I, an amphetamine, a narcotic, or other habit-forming drug.
(ii) Does not use any non-Schedule I drug or substance that is identified in the other Schedules in 21 part 1308 except when the use is prescribed by a licensed medical practitioner, as defined in § 382.107, who is familiar with the driver's medical history and has advised the driver that the substance will not adversely affect the driver's ability to safely operate a commercial motor vehicle.
Medical Examiners are required to give careful consideration to the effects of medications on a driver's ability to operate a CMV safely before rendering the driver qualified.