Levels-of-Care
Treatment
Intensive Outpatient
Aftercare Counseling
Recovery Coach
Q & A
In the language used in recovery circles, a substance abuse treatment center can be defined in a number of ways; an acute care center (hospital/medical staffed), a subacute care center (chemical dependency technician and counselor staffed with medical doctor over site) an inpatient residential treatment center, an outpatient treatment program, or a recovery home.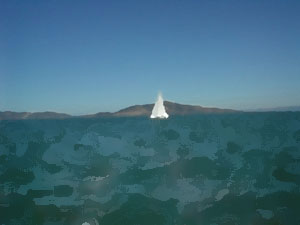 Sober Living Environments (SLE) are also defined as half-way houses, 3/4 houses, transitional housing unit, or community recovery center. Let's focus first on an acute vs subacute treatment center, as this may be the first location that an addict or alcoholic will be directed in order to detox under medically supervised conditions.
The first stop for a client is at a medical doctor's office, where they will be evaluated for the needed level of care to safely detox. Clients that are unable to walk, care for their basic needs (i.e., using the bathroom, eating, and so on), are in advance stages of dependency, have a reported history of seizures, other co-morbidity issues, and are a high risk, will be directed to an acute care center. Other clients evaluated at ambulatory and able to take care of their basic needs, have stable biological functioning, and have a moderate to low chance of seizure will likely be directed to a subacute center.
An acute care treatment center or detox unit may be at a hospital (usually local to the client) or a separate department within an inpatient treatment center. A stay in an acute care facility may be three days to one week to accomplish the detoxification segment of the client's recovery. The acute care facility will usually only discharge a client directly into a residential treatment center. The research verifies that a client leaving a detox unit in a local hospital or subacute center is best served by placement in an inpatient program. The best scenario is for a client to transition from detox to residential treatment at the same facility.
The typical length of stay at the inpatient facility for a person that has average health insurance coverage is 21 to 30 days, or seven to fourteen days if the client is instead dependent on grants from county, state or federal agencies. For many families and their loved-ones, arranging to have $6,500 to $60,000 cash in hand takes a few days to coordinate. Besides finding the money for treatment, airplane flights and/or ground transportation, coordination of time off from work or school, child care, and so many other tasks need to be done. In less than a week, quite a few pieces of the puzzle usually come together. The addict or alcoholic is not going to be of much help, and they will see it as a great opportunity to say 'no' to going into treatment. This is the time for the interventionist to step in and advocate the choice of recovery for the client, as well as finalize the 101 things that need to be ready at the time of the intervention.
Placement
Insurance Coverage
Length of Stay
ACIS has developed relationships with many high quality treatment programs. We understand how difficult it is to find the right drug and alcohol treatment center and plan for you or a loved-one. That is why we extend our treatment placement services to our clients so that we can take the hassle and guesswork out of finding the right substance abuse facility or treatment option, and pair you with a reputable, premier facility with respectable professionals ready to take on your case.
You do not have to do the work yourself. Instead, let us find the right facility and the right professionals based on your specific case so that you and your loved-ones can focus on what really matters: recovering.
There is no such thing as one-size-fits-all treatment, which is why, at ACIS, we do not limit ourselves to just a few select treatment facilities and programs. Instead, we are integrated into a vast network of professional facilities to give you numerous options based on your specific needs. We regularly monitor and audit our list of facilities to ensure they have the proper licensing, meet specific codes, and have positive reputations in the industry. If we ever feel a facility is less than perfect, we will remove it from our list of contacts and not use them again. We strive to provide you with the confidence and reassurance you need during this time, and trust in the treatment programs we pair you with.
Advantages to the Treatment Placement Option
Using ACIS provides you with faster admissions to leading treatment facilities across the country as well as the best payment and pricing to ensure your treatment is affordable and effective. All of our facilities and professionals offer the highest level of care and your interventionist will listen to concerns or questions, and periodically check-in after the treatment has begun to make sure the client is receiving proper care.
Typical Treatment Steps
Research has validated that a road to recovery is based on certain steps. These steps start with an acute care or detoxification program that lasts three to seven days, under the observation of a medical doctor, and is usually in an inpatient setting. The next step is in an inpatient residential treatment program. After discharge from the inpatient program, the next step is an intensive outpatient program while the client is living in a sober living environment, lasting for 6-12 months. After 12 weeks, the three to four day intensive outpatient program will then step down to an outpatient aftercare program, that tapers down to one or two meetings a week. During this time the client is living in a sober and supportive living environment. Residency in a sober home can last for one year or as long as the client feels comfortable that the residency continue. Sober homes are run by sober individuals that only allow other sober individuals to rent a room in their house. In a sober home there are guidelines or house rules like attendance at 12-step meetings, weekly house meetings, domestic chores, random alcohol and drug screening, rules for having employment or school, and curfews. This entire process may take five years for the client to enter the maintenance stage of recovery.
Let's take a moment to discuss insurance coverage for substance abuse treatment. The length of stay at an inpatient treatment program varies; it is sometimes based on insurance and financial factors, and not always on a client's needs. A thorough explanation of what is and is not covered by the client's insurance company is imperative to verify prior to planning to enter a treatment facility. It can take 2 to 3 days to thoroughly vet the information from an insurance company. It is also characteristic that the insurance company will funnel the client into an intensive outpatient program after detox and will not cover an inpatient residential treatment program until the client fails at the outpatient program by relapsing. If this is the 'first time around' receiving treatment for a client, and the client wants residential inpatient treatment, even if the client has good insurance coverage with any major carrier, the client will most likely pay for 100% of their residential inpatient treatment out of their own pocket. Some insurance carriers will funnel a client into a partial-inpatient level-of-care, which is a day treatment program. In this scenario, a client will live in a sober house and often transport themselves to and from the treatment facility. Insurance does not cover the cost of the sober house.
Fortunately, there are a few states (California and Florida) where treatment programs are finding ways to use the 'out of network' clause in many insurance policies to pay for residential treatment. As a result, hundreds of people seeking recovery have been going to these states for treatment. ACIS has worked with many treatment centers that can offer clients treatment that will be covered by insurance.
Treatment centers receiving government funding prescribe 7 to 14 days of inpatient treatment and then, release the client. Unfortunately, fourteen days is woefully inadequate to change a behavior. Studies in the previous decades proposed it took 28 days to change a habit, and most healthcare providers have adopted this as the duration of their funding for inpatient treatment. However, studies now show, and many treatment centers are adopting the model that 90 days is required to change a habit and treatment centers have developed their recovery models around this length of stay. Unfortunately, the insurance companies have yet to adopt these guidelines.
National Institute on Drug Abuse (NIDA) funded research that shows conclusively that the more time a person spends in treatment, the better their chances are to enjoy life-long sobriety. According to NIDA, "For most alcoholic/addict patients, the threshold of significant improvement is reached at about three months in treatment. Individuals who complete at least 90 days of treatment in a treatment center have significantly better outcomes on average than those who stay for shorter periods" (NIDA, 2012). More information is available at the NIDA web site.
A program longer than ninety days is designed primarily for the chronic relapsers, those with multiple inpatient treatment experiences, individuals with multiple addictions, co-occurring disorders and those who have been drinking and/or using for many years. A long term treatment program can last 6 months to a year (NIDA, 2012).
Again research has shown that after a ninety day stay at an inpatient facility, chronic relapsers are better served if they move into a long term treatment center. These centers, like the New Life Recovery Centers in San Jose, CA, provide a therapeutic environment from ninety days to over one year. Following the Bio/Psycho/Social/Spiritual model, clients attend daily therapy groups to learn about addiction, relapse, sober coping skills, anger management, and most importantly the life skills that they may have never been taught growing up. These groups and individualized treatment plans are designed to help attain sobriety and overcome the challenges that can lead to relapse. Today, this facility has developed a reputation as one of the best long term substance abuse treatment facilities in the United States.
ACIS can present high quality treatment centers that have good rates for 30-60-90+ length of stays. In addition, we can coordinate using insurance to cover as much as possible of the total cost.
After a ninety day stay at a treatment center, or an extended stay at a long term center like New Life Recovery Centers, the client should move to a sober living environment (SLE) and engage in an intensive outpatient program (IOP). Research the outpatient programs that are available in your area; ACIS can guide you in this process. We look into the costs, funding guidelines, and receive a description of the programs. Many treatment programs, like New Life Recovery Centers, offer a smooth transition to their IOP, as well as to SLE. This gives the client the continuity of progressing through the treatment process with other clients that they've developed a bond with. Some outpatient programs offer all day recovery programs or evening programs that fit into a client's work schedule. Most outpatient programs are covered by the client's insurance. The insurance carriers appear to be more agreeable with covering lower levels of care (less expensive).
Deciding On A Treatment Program
Often, the counselor/interventionist and the client's family are in desperate straits to find a treatment program that is covered by their insurance in a very short period of time. Perhaps this is due to a DUI, drug case, an overdose or the family is in the planning stages of an intervention. ACIS advises and assists families to complete their due diligence and research all avenues of treatment. ACIS' counselor/interventionist is your guide through this complex process. When possible, go to the treatment centers close to you, talk to the staff, look at their recovery program, see how often the client would have individual therapy (every week), or group therapy (every day), inspect the facility and know the treatment costs of these centers. ACIS has extensive knowledge and experience of treatment centers across America. Anytime an interventionist delivers a client to a treatment center, they request to take a tour. The management is more than happy to accommodate.
What to look for in a substance abuse treatment program
When you start looking for substance abuse treatment, you may see advertisements for programs in tranquil settings with gorgeous views. While amenities like that are nice to have, they likely come with a big price tag. Focus on what is truly important: appropriate licensing, quality of care during the program, follow-up services, and staff credentials. Things to check include:
Program accreditation and licensing. Make sure the treatment program is accredited by the state it's in, as well as by the Commission on Accreditation of Rehabilitation Facilities (CARF). Also check to ensure that the program is run by licensed, well-trained clinical professionals and addiction specialists. There should be a program director, clinical director, clinical supervisor, certified counselors level 1, 2, and 3, and all staff have had their backgrounds checked and cleared by the local authority.
Does the program offer detox services? Acute, subacute, and/or outpatient medication assisted treatment (MAT).
Does the drug addiction treatment center treat co-occurring mental health disorders such as depression and anxiety? Are there mental health staff on-site? Will it cost more?
The ratio of clients to counselors is important. Find out how many clients a counselor can have on their case load. The ratio tells a lot about how much individual attention a client will have with their counselor. Four to eight clients is manageable, over 10 is insane.
Is the program's philosophy based on the 12-Step principles? Will treatment be individualized to client's unique needs? What types of therapies and activities are offered?
The effectiveness of the program's treatment methods. Treatment centers should have at least some statistics on their success rates, preferably from an objective outside agency. What kind of reputation does the drug addiction treatment center have?
Does the drug addiction treatment facility offer a family program? If yes, what does it consist of?
What continuing care programs do they offer. Type of aftercare services to prevent relapse. Is there a well-run outpatient program? Does it provide referrals to other recovery services and support groups in the community? Also make sure that a staff member will collaborate with interventionist/recovery coach or you to create a discharge plan before the client leaves the program.
At ACIS, our licensed and certified counselors provide evidence-based counseling services that assist clients to be successful in developing a solid recovery program that will stand the test of time. Continuing to work with a professional counselor insures that a client's issues and concerns continue to be addressed. ACIS' counselors provide a bridge that supports a client's continuity of care.
Life After Rehab: Why Aftercare Is Important?
Recovery Is an Ongoing Process
When a person completes an addiction treatment program, the temptation is to just return to his or her life and pick up where they left off. Unless there is a plan for continued support and care, recovery can be short lived. This is where an aftercare program comes in.
Rehab aftercare, which includes follow-up care a person receives after completing a substance abuse program, helps develop new patterns of living, allowing a person to create new ways to cope and new routines that greatly aid in the recovery process.
Aftercare programs can include 12-Step meetings, one-on-one or group counseling, a Relapse Prevention focus, and working with the client where ever they are at in their development of a recovery program.
People in recovery, their families and teenagers can all benefit from aftercare.
Some key things to look for in aftercare programs include anger management classes, co-occurring mental health therapy integration, goal and objective setting, vocational training, skills to manage life, activities, and outings.
Aftercare helps keep people who have completed a treatment program engaged in their recovery and helps them avoid a relapse. There are many different types of rehab aftercare that can be tailored to suit the needs of the individual. No two programs will look exactly alike.
Since everyone is different, the amount of time spent in addiction aftercare will be different. Because of this, a rehab aftercare program can last anywhere from a few days to a lifetime. Aftercare programs can also be stopped and then started again if needs or circumstances warrant additional care.
Importance of Long-Term Treatment
The first year out of a drug treatment program is critical. A person learns to live a new life without drugs or alcohol. They have to form new patterns and habits, and this process is made much easier with the support of drug treatment aftercare.
A person fresh out of a rehab program faces many stressors. Things are different than they were, and there is not an in-house counselor to talk to like there might have been in the treatment facility.
Each person's situation is different, and so are the things that will bring them stress: money, family, job, and friends; it will vary widely. An addiction aftercare program can help to reduce these stressors and greatly reduce the chances of a relapse.
Risks of Not Having Aftercare
Statistics show that relapse rates can reach as high as 85% within the first year. With those in recovery facing such a high probability of relapse, a drug treatment aftercare program is vitally important to their efforts to remain clean and sober.
Since the rate of relapse decreases with each passing year, long-term aftercare can make a huge difference in preventing a person's relapse.
But the trick is getting started with a program right away and following through.
Who Needs Aftercare?
People in Recovery
People in recovery can begin to develop the skills they will need to return to the real world without feeling the need to return to their addictive behavior. These skills could include managing cravings and finding healthy ways to cope with stress.
Family Members of Those in Recovery
When a person with a substance abuse problem goes through recovery, a good aftercare program can help them transition to normal life. But the aftercare is not just helpful for them; it can also benefit their family.
Family members can also learn strategies for helping their loved-one cope with life after rehab. They can gain support, get their questions answered and learn what and what not to do to help prevent a relapse.
Teens in Recovery
Adolescents face extra stresses that are unique to their age group. The physical, mental and hormonal changes that accompany this time of life make the need for a solid aftercare program even greater.
Special arrangements will need to be made to accommodate an academic schedule, as many individuals in this age group will be enrolled in high school. A program tailored to these specific needs can go a long way to help decrease the odds of a relapse.
Recovery coaching is an ongoing professional relationship that helps folks who are in or who are considering recovery from addiction to improve their lives, careers, businesses, or organizations - while advancing their recovery from addiction.
If a loved-one's work and life has so many demands and they just cannot retreat, then ACIS' recovery coaching treatment option will help them stay sober, and balance the challenges of work and family. Our recovery coach-counselors can blend in with their social environment giving them inconspicuous support whether at work or social engagements. Recovery coach-counselors understand the pressures of professional and family roles and are well equipped to teach mindfulness, emotionality, perceptions management, decision making, and strategies to maintain sobriety.
At ACIS, our licensed and certified counselors provide their own blend of counseling and recovery coach services that assist clients to be successful in a variety of different settings. When recovery becomes necessary, our counselors can assist the client while they maintain their own lifestyle. Coaching is ideal for the individual who can benefit from concentrating on substance use problems but cannot sacrifice leaving work or home.

ACIS' recovery coaching affirms that there is innate health and wellness in each of our clients. We hold to the belief that our clients are creative and resourceful. We do not promote or endorse any single or particular way of achieving or maintaining sobriety, abstinence, serenity, or of reducing suffering from addiction. Our focus is on coaching clients to create and sustain great and meaningful lives in recovery.
Through the process of counseling and recovery coaching, clients deepen their learning, improve their performance, and enhance their quality of life. In each meeting, the client chooses the focus of conversation, while the coach listens and contributes observations and questions. This interaction creates clarity and moves the client toward action. Counseling and recovery coaching accelerates the client's progress in recovery by providing greater focus and awareness of choices, actions, and responsibility. Coaching concentrates on where clients are now and what they are willing to do to enjoy a better tomorrow.
The recovery coaching process recognizes that results are a matter of the client's intentions, choices, and actions taken toward building a strong foundation and creating a life worth staying healthy for, supported by the coach's efforts and application of the counseling process.
Recovery and Life Skills Development
Our counselors can work with your loved-one at any level of social development. Often young addicted people or those that started using young, are older now, and need a lot of support to learn new life skills. At ACIS, your loved-one will find a compassionate counselor who understands the challenges of starting over, or even starting late in life. We can assist your loved-one in setting goals, boundary setting, controlling impulsivity, accepting social responsibility, paying bills, and overall living independently without drug or alcohol use.
ACIS offers individualized one-on-one substance abuse treatment with certified and licensed addiction professionals. Counselors and clients will collaborate on the style, and and intensity of treatment services based on a full Bio/Psycho/Social/Spiritual assessment. We can provide substance abuse treatment 1 to 5 times weekly with an addictions professional to provide intensive recovery support for those who have decided to change their using behavior, or who have recently been discharged from a controlled environment like jail, prison, mental health, or a residential alcohol or drug treatment facility.
What is detoxification?
It is a process in which the patient is administered drugs, diet and a change of atmosphere to break the routine of addiction. Required medical and counseling support is also provided as withdrawal symptoms like disorientation, sleeplessness, restlessness often occur during detoxification.
Is hospitalization always necessary?
Only if the person has a previous history of seizure, delirium or any such complications. Addicts require compulsory hospital admission for physical sickness such as blood pressure, liver or heart related complications.
What does a rehabilitation center do?
A rehabilitation center helps addicts in the recovery process. The centers usually have an outlined residential program. Use of discipline, creative & constructive routines and psychological treatment methods are the salient features of the centers. The addicts are helped to analyze themselves, confront defensive behavior and learn coping patterns. The duration of the patient's stay may vary from 28 days to 6 months.
What happens after treatment?
Person comes back educated about his/her illness, believes that he/she can remain without addictive substance, and continues with his/her work. He/she sees other addicts in worse conditions and remains watchful of his/her own deterioration if he/she goes in to relapse. He/she is also aware of the disadvantages of substance abuse, and that if he/she does not take proper precautions there are chances of relapse. The first year is the hardest, which is why on-going work with a counselor, group counseling, and/or recovery coach is highly suggested.
What is recovery?
A person is on the recovery path when he/she abstains from or stops the use of addictive substances completely, examines and improves thinking, feeling and behavior patterns; that is, he/she tries to make reasonable changes in his/her lifestyle. The recovered addict also starts rehabilitating himself/herself in family, job, education and career. He/she also takes efforts in learning ways to cope with free time, money and relationships, and channeling energies into positive ways.
What is AA, NA?
AA is Alcoholics Anonymous, a self-help group started by and for alcoholics.
NA is Narcotics Anonymous, a self-help group for users of narcotic drugs like heroin, cocaine, marijuana, meth, ecstasy, pain medications, etc.
These groups have free membership, they provide anonymity and a sense of belonging to their members.
What is the role of family members?
Role of family members/caregivers in helping the addict is very crucial.
They need to accept that the addict is ill, and should accompany him/her for treatment like any other patient.
They need to play a remedial role as prescribed by the counselor.
Changing their thinking, feeling and behavior patterns is necessary.
It is important to play a vigilant role in case the patient slips back to addiction.
The family should try and lead a normal life within the circumstances.
What is sobriety?
Sobriety is not merely abstinence from the substance but a qualitative change in attitude regarding self, others and the world. It also includes a sense of self-development and effort towards active reinstatement of self in the social mainstream.
Can an addict lead a normal life?
Yes, and he/she can even progress and help other addicts during their treatment and recovery. He/she can restart his/her education, career plans, family reunification, etc. He/she should however always completely abstain from all addictive, dependency-producing substances as there is a danger of relapse or shift to abuse a new substance.